Lighting Is The Difference Between
Beautiful & Breathtaking
Mood. Atmosphere. Ambiance
Up Lighting, Dance Floor Lighting, Lightscaping & Monogram Lighting
If you've never seen the way lighting transforms an event space, it'll truly take your breath away. Adding accents, highlights, or color brings life, vibrancy, and excitement into any venue.  It can completely change not only the look, but the entire feel of your event.
Lighting warms event spaces with neutral colors like white, off white, champagne, & blush or vivid colors like amber, pink, purple, blue, or anything else your mind can dream up.  It adds a "WOW" factor as guests arrive, and throughout the entire event. Our services are always affordable, and competitively priced in today's ever changing market. It's guaranteed to boost the wedding party atmosphere and leave a lasting impression on your friends and family long after the event has concluded. Lighting also allows for beautifully crafted pictures from your guests with cameras, and especially your hired professional photographers.  (Photographers love additional lighting!!)
Full Room
Up Lighting
TSG Weddings uses all wireless LED based fixtures that are battery operated & remote controlled via laptop computer. These up lights produce unmatched color output, without generating heat.  That means no fire hazard, and no worrying about available power consumption (especially in outdoor locations like tented receptions).
Our lights are 100% computer controlled and capable of generating any color, intensity, fade, blend, or scheme you can dream up. Whether you're looking for a single solid custom color, a smooth fade, or fast changing nightclub transitions, we can make it happen! Perhaps you want a classy solid color scheme for your wedding's cocktail hour and dinner, and then really jazz it up once the party gets started. Each and every wedding is custom programmed exactly to your desires. This means we can accent each part of the venue differently. Walls, ceilings, corridors, archways, pillars, sweetheart tables, cake tables, and beyond – can all be enhanced by visually stunning accents, making a wedding or event more elegant.
Dance Floor
Wash Lighting
Dance floor wash lighting is great on it's own, but it's also the perfect compliment to up lighting. Dance Floor Wash Lighting, is just like it sounds. We use LED based lighting fixtures, mounted up high on a pole, that we shine down onto the dance floor, "washing" the space with light. Our lighting technicians have the ability to change the entire mood of the room by making the lights do different things. During slow dances, the lights can be set to a solid color while during faster songs; they can be color mixed and change to the beat of the music. This style of lighting complements rooms both with and without Wireless LED Up Lighting by filling in the dace space. It's neither over powering, or overpriced, and a great way to add a little excitement and energy onto the dance floor of your wedding.
Intelligent
Lightscaping
When couples are looking for "the next step up" in lighting design, we always suggest our Intelligent Lighting package. Above and beyond our Dance Floor Wash Lighting, these lights bring an entire new dimension to your wedding. We use LED based lighting fixtures that are computer controlled and produce a high impact, dramatic effect throughout your wedding. Perfect for the couple looking for a modern and energized wedding, our lights are programed to be subtle and sophisticated during dinner yet dramatic and stunning during dancing. Imagine during introductions, the space is spot-lit as you make your way to dance floor. Our lighting technicians use pinpoint lighting scenes to enhance formalities through out the night. During the dancing portion of your wedding, our Intelligent Lighting can transform your dance floor into a high-energy elegant nightclub with programmable designs and effects that are custom to your venue. This style of lighting is also a great way to enhance photos captured by your professional photographer and videographer. Intelligent Dance Floor lighting is simply the most effective way to bring a high energy atmosphere to your wedding. From a black tie gala to a summer beachfront, this is a perfect addition.
Other Lighting Enhancements
Custom Monogram Lighting

Your names, initials, and/or wedding date projected in light! Custom made and great for projecting onto a wall, tent ceiling, or dance floor.

Architectural Accent Lighting

Our LED lighting can highlight and accent some or all of the venues structure and design. From fireplaces, to columns we can make the space shine.

Gobo & Pattern Lighting

Projected patterns, or shapes. Great to add texture and depth to walls, dance floors, ceilings, or simply use to accent parts of the room.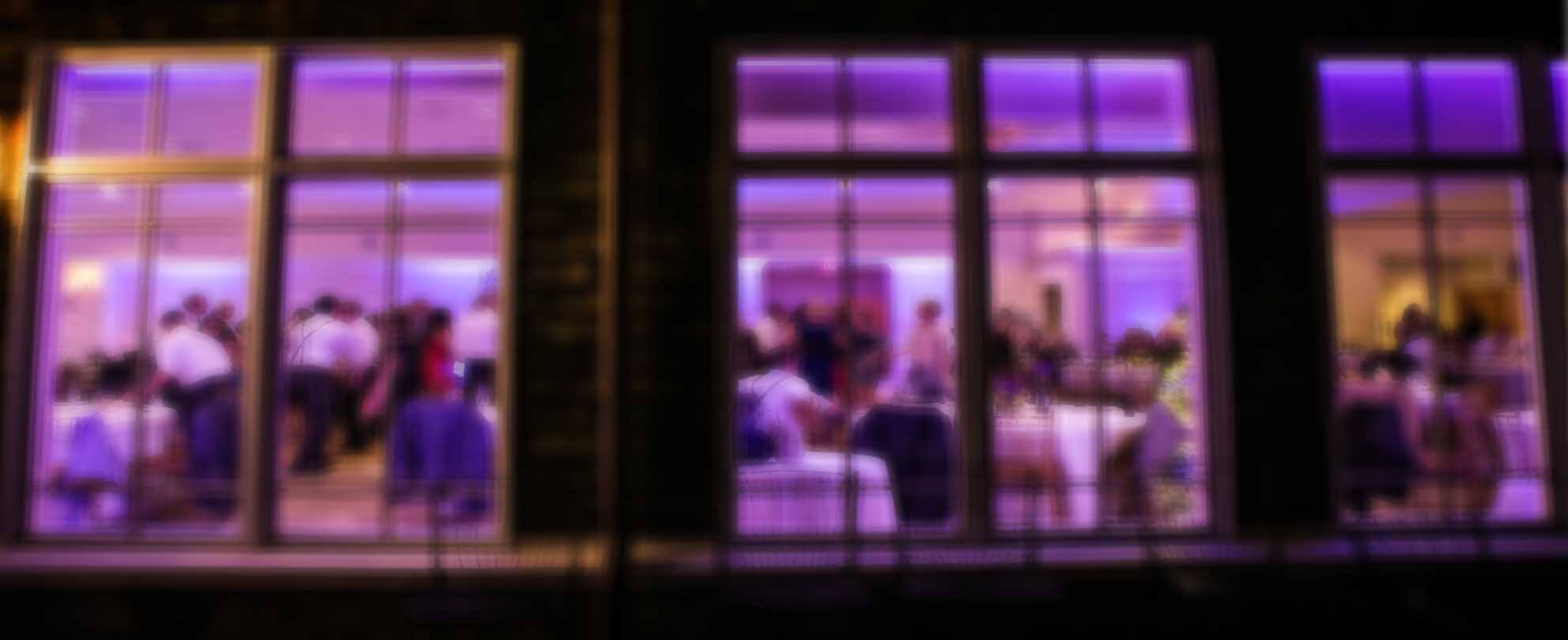 Are Our DJs Available
On Your Date?
Choose your event date to get an instant reply
with more information about our services.
January
February
March
April
May
June
July
August
September
October
November
December

1
2
3
4
5
6
7
8
9
10
11
12
13
14
15
16
17
18
19
20
21
22
23
24
25
26
27
28
29
30
31

2022
2023
2024
2025
2026
2027
2028
2029
2030
2031
2032
2033
2034
2035
2036
2037
2038
2039
2040
2041