Real DJs That Mix
Music & Pack Dancefloors
Without Games, Gimmicks, or Embarrassing Moments.
Wedding DJs, Lighting, Photo Booths, & Videography
Real Boston Wedding DJs & MCs
Our Wedding DJs are real DJs. They know how to keep your guests dancing all night long with expert music programming and beat-mixing that covers all genres and decades. No matter if you have 40 or 400 guests, our DJs will create the energy and vibe that you want. We don't just "hit play". We make sure everything runs smoothly so you don't have to worry. Beginning with organizing the wedding party for the grand entrance and continuing right up to your last dance. As well spoken masters of ceremonies, our Wedding DJs always take a classy approach with everything they say on the microphone. We never play silly games or do anything to make you or your guests feel uncomfortable.
Beautiful Wedding Lighting Design
Up Lighting
Dance Floor Lighting
If you've never seen the way Up Lighting transforms an event space, it'll truly take your breath away. Adding color brings life and extra excitement into any venue and can completely change not only the look, but the entire feel of your event. Our up lighting is totally wireless, battery powered, and computer controlled. If you can imagine it, we can do it! Most brides consider lighting design just as important as flowers and decor. We can't wait to show you what we can do.

Now that you've got the atmosphere set with jaw dropping up lighting you might want to consider filling the dance floor space with its own identity, mood, and infusion of energy. We offer solutions for any budget from simple color washes to computer programmed full motion intelligent lighting. Add a custom monogram, pattern projection, or elegant wall of white pipe and drape to complete your total lighting design package. We will work with you very closely to ensure that the lighting stays true to your vision with elegance.
Digital Photo Station
TSG Weddings has really engaging digital photo station to help bring a memorable & fun element to your cocktail hour or wedding reception. It's a touch screen based system that's super compact so that it fits close to the dance floor where all the energy is focused!
From the touch screen, your family and friends can text or email themselves the finished product to use or upload to their own social media.  The kiosk will also create a web page dedicated to your wedding. (The online site will stay live 45 days past your wedding day.)
Simple Videography
Our Simple Wedding Videography is perfect for couples that don't want elaborate editing or special effects, and don't have a huge budget for a complete cinematic experience. We capture moments during your wedding as they happen in a very simple and affordable way. This is a service we began offering because we heard a lot of couples say "I wish we had a video of our wedding".
The Best Wedding Venues
Boston has a spectacular number of elegant and classy wedding venues.  The options are really endless. We've had the honor and privilege of working at some of the best wedding locations in the Greater Boston area. We have a great image gallery broken down by location. Now, our couples see how amazing these venues are, while also showcasing how lighting design can transform beautiful to breathtaking. (Make sure you check back often because we are always adding new galleries!)
Real Weddings Amazing Reviews
With over 700 online reviews and a perfect 5 star rating, we know that our couples love us as much as we love them. Here are actual reviews from real weddings. Fill out the check availability form and get one step closer to the best day of your lives.  We can't wait to add you to our family of couples! Check out more reviews on WeddingWire and The Knot.
Andy and his assistant were exactly what we needed! They handled all our ceremony sound, music for cocktail hour, uplighting, and handled music and sound for the rest of the evening. This is the third TSG wedding in the family! That's when you know you've found a great dj! Andy is very organized and communicated thoroughly every step of the way. He will help you think of great song choices if you're stuck on some things. ...
Alicia - Groveland Fairways
We had Andy as our wedding DJ at the State Room. As our star rating would indicate, Andy and TSG Weddings were spectacular. Andy was very receptive to our desire to have a packed dance floor the entire evening, with a focus on music that all ages would enjoy. He was incredibly easy to get in touch with in the weeks leading up to the wedding, and every single one of our requests was taken care of, and then some. The lighting he provided for us was...
Katey - The State Room
Andy was an absolute delight to work with! During our first call with him, Andy made it clear that he was willing to do whatever it took to honor our vision for our special day. He listened to our requests, gave honest and thoughtful input when we needed to run things by him, and he went the extra mile to make sure everything was exactly how we hoped it would be. Andy kept the crowd engaged and the energy up, and we could...
Chad - LaBelle Winery
We absolutely LOVED our DJ Sam from TSG. I cannot think of one negative thing to say about him or about our experience with TSG. Sam was amazing!! Our wedding guests said they have never been to a wedding like ours - a wedding where everyone (young to old) danced the ENTIRE night!! That is exactly what we wanted. I found TSG pretty randomly in the initial planning stages of our wedding by watching youtube videos of weddings. There was one part...
Wendy - Hawthorne Hotel
Thank you thank you thank you for the best night of our lives! We had such an amazing time and so did every person that attended. Our only request was to get everyone dancing and you did just that! You made the process simple and painless and we really appreciated all of your guidance and help! I have already received so many compliments on the dj and I expect to receive many more. Thanks for making our day perfect and one for the books! We love ...
Lauren - Annisquam Yacht Club
We wanted someone with a great personality and someone who's been in the business for awhile, and DJ Andy Sussman was just that. His planning system was organized and he was quick to respond to emails and answer any questions. He helped me surprise my husband with a video I had made in advance of the wedding, and worked with my coordinator to ensure that it would go off smoothly. Andy provided pages of song recommendations for when we were stuck ...
Sinead - The Beauport Hotel
We hired Andy Sussman for our wedding at Alden Castle and couldn't be happier with his services. He was incredibly responsive, helpful, and thorough leading up to the wedding. He made sure we got exactly what we wanted and helped us think through the timeline and details of the evening. Andy was also incredible the day of – from just a few suggestions he nailed our taste in music and the dance floor was full the entire night with both 20-somethin...
Catherine - Alden Castle
We contacted TSG Weddings at the recommendation of a friend who used them for her wedding and from about 5 minutes into our first phone call with Andy (the owner), we knew we wanted to use them for our wedding too. Andy was organized, informative, professional, and accommodating to our west coast schedule. We were lucky enough to actually be able to book him as our DJ and couldn't have been happier with the whole process and the amazing job he di...
Nicole W. - Tufts University
Working with TSG was a breeze! There is such value in hiring a true professional for your "big day" and we can't say enough good things (in fact, we have NOTHING BAD to say) about TSG. It was reassuring to know that so many aspects of our day (music/DJ, ceremony sound system, lighting, photo step & repeat, etc.) were is good hands. TSG offers one-stop shopping for so many wedding needs - which is not only convenient but also helpful, creative...
Jaclyn - Charles Hotel
We LOVED TSG Weddings!!!! They were all so professional and sent reminders before things were due which was a godsend! They also let me know what things I could get done early because they know how crazy wedding planning can be towards the end! Karl was our DJ and he was excellent!! He made it so easy for me not to worry about a thing! He was very laid back and didn't take over everyone's attention at the wedding like some DJ's can. He even co...
Ariann - Warren Confrence Center
Beejay nailed it! He took some time to get to know my husband and I, and what we envisioned the "feel" of our wedding to be. We had a few requests that were non-traditional and (what I felt like was) a lot of particularities that we wanted included in our day. There were numerous moments throughout the day where I actually thought to myself, "Beejay is really doing a great job". Throughout the cocktail hour and dinner, almost every song that came...
Emily - Smith Barn
Amazing!!!! What else can I say?? DJ Beejay Kendall and his assistant Kyle were absolutely amazing!!!! I got tons of compliments on the music, under the starts lighting and the custom light gobo they made for me!!! I have to say, the DJ makes the wedding and I couldn't be happier to have had Beejay and TSG Weddings be part of my special day! All of our guests had a blast...As soon as he opened up the dance floor, everyone was dancing and it staye...
Amanda - Hillview Country Club
My husband and I could not have been happier with our DJ, Sam Lurie of TSG Weddings! The company itself was extremely professional and organized- as soon as we booked with Sam we were sent a link to our own personal online planner. This planner allowed us to write out all event logistics, map out which songs we would like played for certain moment (ex. cake cutting, bouquet toss, etc.) and had an area for "do not play" and "must play". It was gre...
Nicole D. - The Barn at Gibbet Hill
TSG Weddings was absolutely beyond amazing. There is no better wedding DJ Company. Seriously. They were accommodating of all of my requests and were incredible all year long with meeting with me and answering all questions I had promptly and thoroughly. We booked DJ Sam Lurie and he was outstanding. Just phenomenal. The best wedding DJ we could have ever hoped for. The DJ and music was extremely important to me because I feel like it truly makes ...
Chelsea - Nashawtuc Country Club
We could not have hoped for a better DJ than Sam Lurie at TSG Weddings. He came very highly recommended to us, and completely exceeded our expectations. Here are the best things about Sam and TSG: 1. No games/gimmicks and you don't get the feeling that the DJ is dominating the conversation by talking a lot. 2. All of your fears that people won't dance at your wedding will be totally solved--Sam put together an excellent and very inter-generationa...
Bekah - Charles River Museum
Fantastic experience end to end with these guys. Very professional from the first introductory phone call, planning stages, and the event itself. As a couple who didn't know much about wedding planning this was super helpful. We worked with DJ Sam Lurie and couldn't have been happier. We were worried that our crowd wasn't going to be the dancing type, but Sam's mix had our dance floor packed from the first song to the last. He was also really goo...
Amanda - Bradley Estate
Noah Rodman is beyond amazing. He is able to rock a bow tie like no other man can. Noah played a duel role on our wedding day flawlessly. Not only did he ensure that there was the perfect music accompaniment to every moment captured, he also took on the very important role of performing our ceremony. He was incredibly easy to work with and made that oh-so-stressful role as a bride just a little bit easier. He took the time to write vows that were...
Elizabeth - Stevens Estate
We worked with Andy Sussman for our spring wedding at Danversport. We wound up using TSG for quite a few services, Andy was our DJ/MC for the reception, we also worked with them for ceremony and cocktail hour music, up-lighting, a photo station and their basic videography package. Andy was so great to work with, always quick with responses to any question or concern, super organized an...
Erin H. - Danversport
TSG Weddings is fantastic! CJ created the perfect mix of music and had our guests on the dance floor all night. They are so helpful in the planning process as well. Their online wedding tool makes it so simple to do the planning. The photo booth was such a hit and so much fun. Could not ask for a better company!!
...
Jillian - Andover Country Club
Andy from TSG Weddings was aboslutely incredible. As soon as we booked our wedding venue, Andy was the first meeting we set up. From the first meeting with Andy it was clear that he NEEDED to be our DJ! He was funny, personable and was able to answer any question we could ever possibly think of. His online planning tools made everything so easy as far as planning the music portion of o...
Nick - Burlington Marriott
We worked with Andy Sussman for our wedding at the UMass Club and it was awesome. All 150 of our guests absolutely crushed the dance floor and Andy kept the party going all night long with an unbelievable flow. Although we were hesitant at first, Andy's suggestion to get in 15-20 minutes of dancing before dinner is revolutionary and the guests loved the way it broke up the night. TSG h...
Chelsea A. - UMASS Club
We had the pleasure of working with DJ Sam Lurie for our wedding at Granite Links Golf Club on October 5th. From our initial interactions with Sam, he was very personable, knowledgeable, experienced, and answered all of our questions in a timely manner. The online planning tools that TSG provides are very user friendly and helped us map out exactly what we wanted musically for our big day. The day of our reception, Sam exceeded all of our expecta...
Alisha - Granite Links
I cannot speak highly enough of Andy and TSG Weddings!! From the beginning, Andy was very professional and I felt confident that he knew exactly what he was doing. Since I work full time, I appreciated that I was able to set up appointments to meet with him outside of normal working hours (after 5pm). TSG Weddings provided several music planning tools that made the creation of the reception structure very easy! As the wedding got closer, Andy cal...
Carissa - Charles River Museum
We worked with TSG Weddings for our wedding at the Hawthorne Hotel in Salem, MA and could not possibly be any happier! We met Andy (owner and one of the DJ's) at the Hawthorne's wedding open house. We had such a great first meeting that we knew we wanted TSG to be our DJ before we even set a date! Our DJ for the wedding was DJ Sam Lurie. DJ Sam was extremely easy to work with throughout the whole process! He answered all emails and questions prom...
Samantha - Hawthorne Hotel
Andy Sussman is a top notch DJ! Everyone was dancing the ENTIRE time. Not only he is amazing at transitioning from one song to the next, he is incredibly knowledgeable and helped throughout the entire ceremony/reception to make sure everything ran smoothly. I would recommend Andy over and over again! Andy was the DJ at two of our good friends weddings where we had an amazing time and knew we needed him at our own! If you want a wedding that is a ...
Jocelyn - Willowdale Estate
Andy was an outstanding DJ at our wedding in October! From his guidance leading up to the big day, to the flow of events, he helped us have the perfect experience. Since the wedding I have gotten multiple compliments on the atmosphere, dancing, and movement throughout the night and I have to give all the credit to Andy!! Thanks to him I even got my 80 year old grandparents up on the floor dancing with me-and that is a memory I will have forever! ...
Katy - Wachusett Mountain
HIGHLY reccomend DJ Andy Sussman and TSG Weddings!! We used TSG for our destination wedding on the one happy island of Aruba. Yes, you heard that right - destination wedding! We've been to a bunch of weddings where TSG provided the soundtrack and knew we HAD to have DJ Andy Sussman for our wedding. We were so confident with our decision we just told Andy to do what he does and didn't given him much input. Andy delivered, packing our dance floor i...
Lizzie - Hilton Resort Aruba
We had Dj Sam Lurie for our wedding in October and he blew us away!! He was AMAZING!! The dance floor was packed all night with guests of all ages! We have had numerous attendees tell us that they wanted to get a copy of his play list because it was so good! Sam was professional, and responsive throughout the whole process and helped make our wedding a dream come true! We would highly recommend TSG Weddings, you will not be disappointed!...
Megan - Seaport Hotel
We had DJ Sam Lurie for our wedding in October and he did such an amazing job! We loved the online tools and he used all our recommendations to make the perfect playlist. He was easy to contact and very responsive. The dance floor was packed all night and so many people told me they loved the songs he played. Sam actually did my sister's wedding last year and her music was very different. He definitely takes into consideration what kind of music ...
Jenna - Publick House
Noah was the DJ for my wedding and he did a phenomenal job! My husband and I were married almost 2 weeks ago now, and we are still getting compliments from our guests on how fun the whole wedding was. Noah played songs that got all age groups up to dance and made sure not to play the songs we had put on our "do not play" list. When beginning to look for a DJ, I was very dedicated to finding someone who wouldn't play line ...
Briana - Birchwood Vineyards
OH! Where do I begin! How can I possibly put in words how AMAZING Sam Lurie was at making my wedding dance floor dreams come true. The dance floor was NEVER EMPTY. Sam had all ages dancing the night away ranging from 5 years old to 75 years! All my guests keep telling me it was the funnest wedding then ever went to because of how AWESOME the music and dance floor was! Sam was so easy to communicate with during the wedding...
Christie - Seaport Hotel Boston
Meet Our Wedding DJs
We promise to guide you, communicate with you, advise you, and listen to your vision to help you with the perfect wedding. Once your wedding day is here, we are going to make sure the music, atmosphere, and flow of events are perfect and your dance floor is packed.  It's going to be a fantastic celebration for you and an incredible night out for your family and friends.
Andy Sussman
Sam Lurie
Mark Dixon
CJ Cracchiolo
Noah Rodman
Anthony Alvarez
Andy Sussman

Founder / Wedding Host / DJ

It's no mystery why couples are singing the praises of renowned Boston-based wedding DJ Andy Sussman. With his unmistakable talent, unwavering professionalism, warm and entertaining personality, and two decades of experience, Andy infuses each and every wedding celebration with something unique and unforgettable.

Learn More

Sam Lurie

Wedding Host / DJ

Sam Lurie began his DJ career at age 15. Star-struck at the sight of another entertainer at Summer camp dance, Sam asked if he could watch him work from 'inside the booth'. Fascinated by this DJ, Sam immediately asked for a job as a DJ assistant, and the rest is history.

Learn More

Mark Dixon

Wedding Host / DJ

Since the start of his career, Mark has continuously worked on becoming one of the most skilled, most exciting, and most unique DJs the private events industry has ever seen.  He's always looked to create new and fresh experiences by leveraging cutting edge industry trends, and then combining them with the ideas and requests that his rockstar clients bring to him.

Learn More

CJ Cracchiolo

Wedding Host / DJ

Boston DJ CJ Cracchiolo joined TSG Weddings in 2014 with the ambition to make dreams come true.  Starting out with virtually no previous experience, CJ has had the privilege to work side by side with some of the greatest DJs and MCs that the Boston market has to offer.

Learn More

Noah Rodman

Wedding Host / DJ

Working with Boston Wedding DJ Noah Rodman, you'll get a seasoned veteran of the entertainment industry. Noah is known for his relaxed, but detail oriented approach. His very easygoing attitude seems to rub off on the brides and grooms he works with, instantly melting away any feelings of anxiety or nervousness.

Learn More

Anthony Alvarez

Wedding Host / DJ

DJ Anthony Alvarez has a passion for creating incredible energy on his dance floors.  Carefully watching, producing, curating, and conducting a crowd of party goers as he takes them on a musical journey is his passion, and his motivation.  In fact, one of his greatest joys is helping couples create unforgettable experiences.  He does this through careful planning, and then creating a vibe that allows people truly let go, dance the night away, and have the time of their lives.

Learn More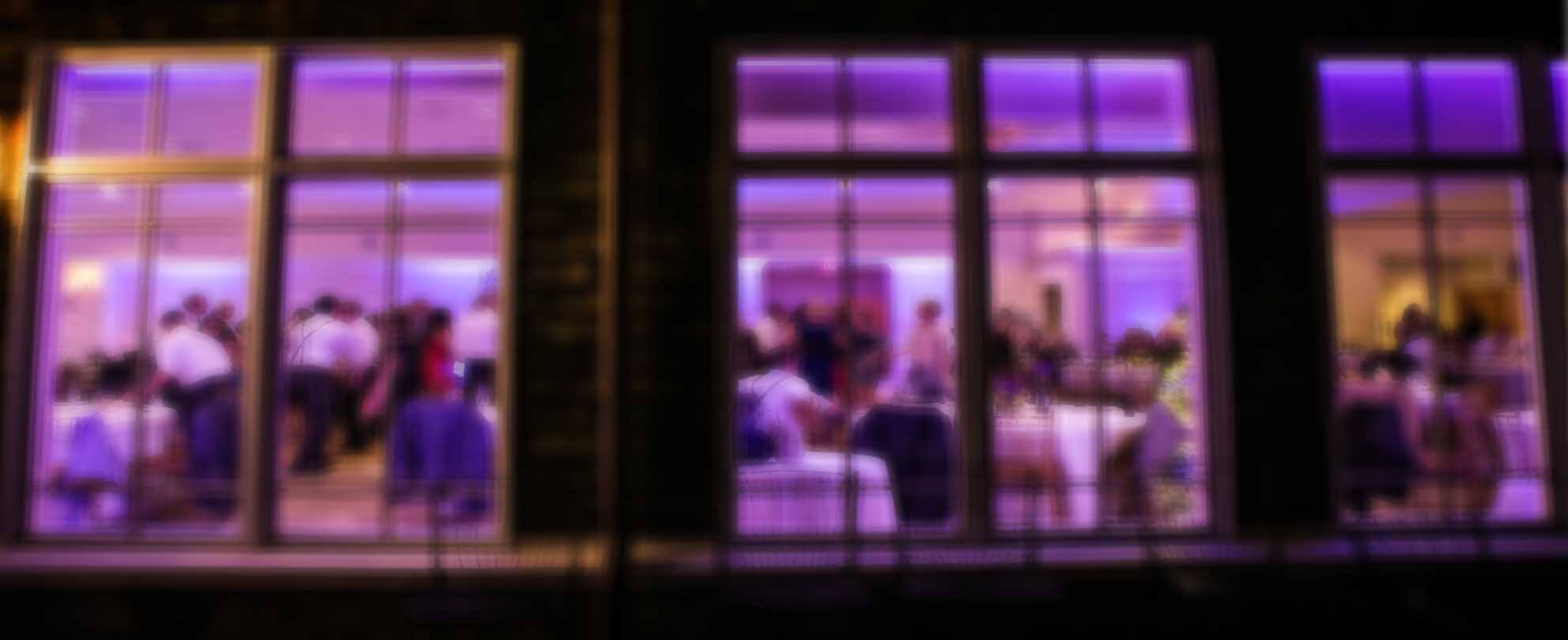 Are Our DJs Available
On Your Date?
Choose your event date to get an instant reply
with more information about our services.
January
February
March
April
May
June
July
August
September
October
November
December

1
2
3
4
5
6
7
8
9
10
11
12
13
14
15
16
17
18
19
20
21
22
23
24
25
26
27
28
29
30

2023
2024
2025
2026
2027
2028
2029
2030
2031
2032
2033
2034
2035
2036
2037
2038
2039
2040
2041
2042